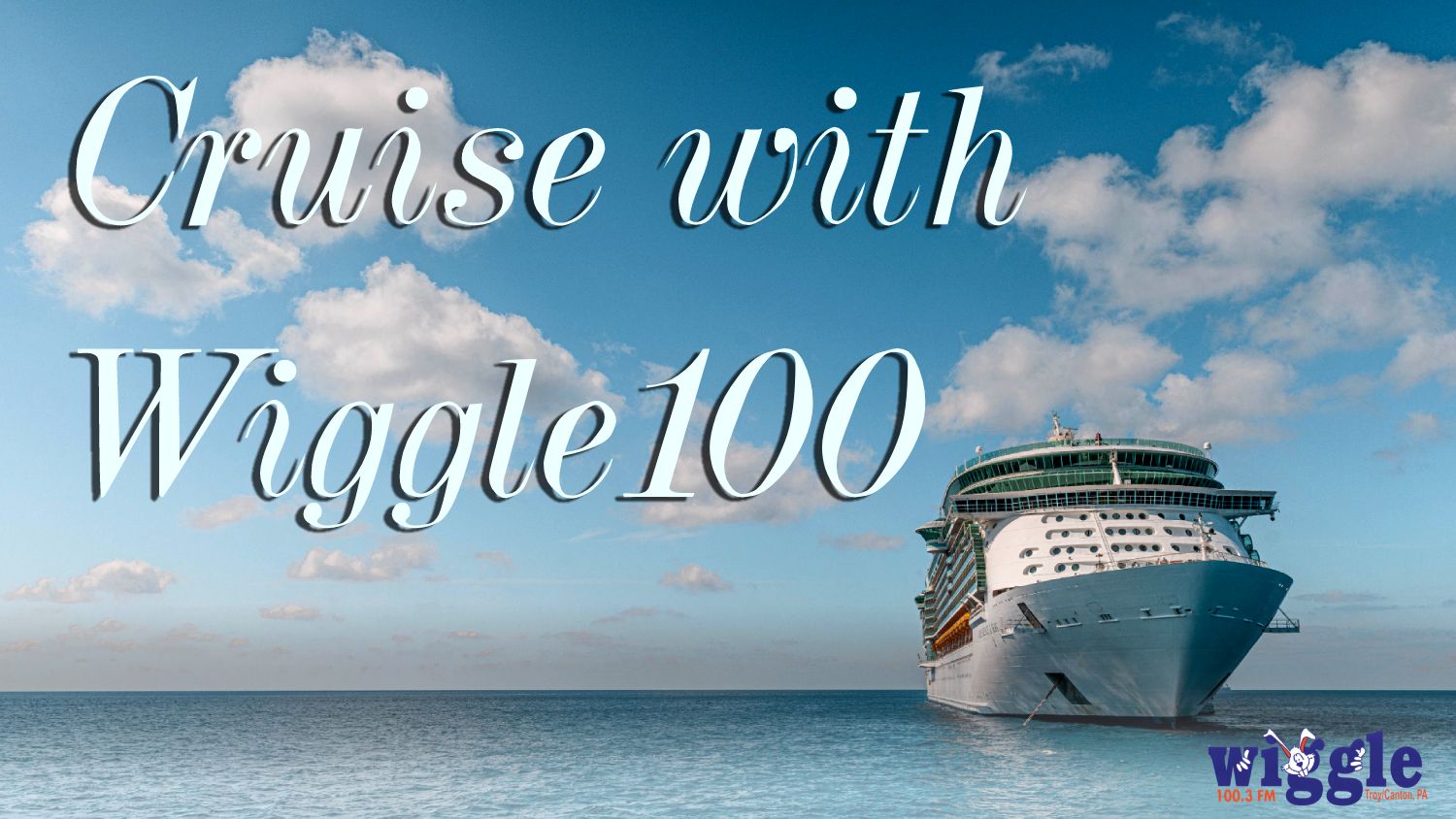 Itinerary | Cruise Itinerary | Departure Locations | Price Per Person | AAA Early Booking Incentive | AAA Vacation Benefits | Payment | Cancellation/Penalties | Air Schedules | Luggage Fees | Proof of citizenship | Insurance | Notice | Disclaimer of Liability
SOLD OUT
Come sail away with Wiggle 100 on the Denali Explorer Connoisseur 2023 Alaska Cruise tour! The cruise will bet from July 13th to July 26th, 2023.
This cruise will include the following features:
Tour of Denali National Park and Glacier Bay National Park
Roundtrip transportation from selected AAA offices
a dedicated Princess Tour Director on the land portion in Alaska
Stays at exclusive Princess Wilderness Lodges
Ultradome Rail Journey from Denali to Whittier
All meals and entertainment aboard the Sapphire Princess
Most meals on the land portion of the tour
Private AAA Orientation Breakfast in Alaska
Private AAA Cocktail Party onboard
Pre-night at Country Inn & Suites Newark Airport
All Transfers in Alaska
Taxes, fees, & port expenses
Itinerary
13 Nights Denali Explorer Connoisseur PB5 Onboard the Sapphire Princess
July 13-26, 2023 | Includes: Pre-night in Newark July 13th
7/13
Pre-Night Newark
7/14
Fly to Anchorage
Overnight Hotel Captain Cook
7/15
Coach: Anchorage to McKinley
Afternoon at Leisure
Three Course Dinner North Fork Restaurant
Overnight McKinley Princess Wilderness Lodge
7/16
Breakfast at North Fork Restaurant
Day at Leisure
Three Course Dinner at North Fork Restaurant
Overnight McKinley Princess Wilderness Lodge
7/17
Breakfast at North Fork Restaurant
Coach: McKinley to Denali
Afternoon at Leisure
Three Course Dinner at Fannie Q's Saloon
Overnight Denali Princess Wilderness Lodge
7/18
Sourdough Breakfast Buffet
Morning Tundra Wilderness Tour Denali National Park*
Three Course Dinner at King Salmon Restaurant
Overnight Denali Princess Wilderness Lodge
7/19
Breakfast at King Salmon Restaurant
Coach: Lodge to Rail Depot
Ultradome Rail: Denali to Whittier
Lunch Aboard Train
*During the shoulder season, the unpredictable weather in Alaska may cause the Tundra Wilderness Tour to be shortened from 8 hours to 3 hours at the discretion of Denali National Park
Cruise Itinerary
| | | | |
| --- | --- | --- | --- |
| Date | Activity | Arrival | Departure |
| 7/19 | Embark Ship, Whittier | | 8:30pm |
| 7/20 | Hubbard Glacier Scenic Cruising | 3:00pm | 8:00pm |
| 7/21 | Glacier Bay National Park Scenic Cruising | 9:15am | 7:30pm |
| 7/22 | Skagway (Port of Call) | 7:00am | 8:30pm |
| 7/23 | Juneau (Port of Call) | 6:30am | 4:00pm |
| 7/24 | Ketchikan (Port of Call) | 10:00am | 6:00pm |
| 7/25 | At Sea | | |
| 7/26 | Vancouver (Disembark Ship, Transfer to Vancouver Airport for Return Flight Home) | 7:30am | |
Departure Locations
AAA Scranton
AAA South Williamsport
Stroudsburg
Lowes
AAA Wellsboro
Avis Susquehanna Transit
Quality Inn
New Columbia
AAA Towanda
Troy Tops Market
Transportation to the airport is based on a minimum number of passengers traveling. If this required number is not met, an additional cost may be pro-rated at the time of final billing. All pricing and included features are based on a minimum of 25 full-fare passengers
Price Per Person
| | | |
| --- | --- | --- |
| Category | Cabin Description | Rate |
| ID | Interior | $4,285 |
| OC | Ocean View | $5,185 |
| BD | Balcony | $5,399 |
| BC | Balcony | $5,439 |
Rates are per person based on double occupancy and are subject to availability at time of booking and include, taxes, fees, and port expenses which are subject to change Airfare is not included in the above rates
AAA Early Booking Incentive
$50 per cabin shipboard credit if booked by June 30, 2022
AAA Vacation Benefits
$50 onboard credit per stateroom. One specialty dining for 2 guests on port days. Priority check-in on days of embarkation
Payment
A per person deposit of $250.00 is due at time of booking for inside, oceanview, balcony, and mini suites. $500.00 per person for suites.
Final Payment is due 85 days prior to the departure date for the land/cruise portion. Please see your travel agent for final payment date for airfare. AAA strongly recommends using a credit card for travel arrangements. As a customer this may give you additional protection in the event of a supplier default.
Not Included:
Airfare
Air Taxes
Shore Excursions
Items of a Personal Nature
Gratuities
Airline's Checked Luggage Fees
Surcharges at Specialty Restaurants Aboard Ship
Travel Insurance
Cancellation/Penalties
Should cancellation become necessary, the per person penalties are as follows:
| | |
| --- | --- |
| 74-57 days prior to departure | Deposit amount per person |
| 56-29 days prior to departure | 50% of Total Charges per person |
| 28-15 days prior to departure | 75% of Total Charges per person |
| 14 days or less | No Refund |
Once airline tickets are issued, they are non-refundable
Air Schedules
AAA will offer one air schedule from Newark, group air, whenever possible for each itinerary. Transportation to the Newark Airport is only included with our group air. All air schedules are at the discretion of the cruise line if utilizing air through Princess. Princess/AAA cannot guarantee that passengers traveling together will be on the same flights. Passengers can request specific air schedules and customizations for an additional charge or alter flights as needed. This is highly recommended to obtain the best air schedule.
Luggage Fees
Airlines now charge fees for checked baggage. Consult your AAA agent for the current fees, which are subject to change at any time. Size/weight restrictions also apply.
Proof of citizenship
For U.S. Citizens, a Passport (valid for 6 months upon return to the U.S.) is required for this tour. Non U.S. citizens should consult the AAA agent to obtain necessary travel document information. Proper travel documentation is required at embarkation and throughout the cruise. Any guests without proper documentation will not be allowed to board the vessel and no refund of the cruise fare will be issued.
PLEASE NOTE: U.S. Residents Traveling to Canada. LEGAL ISSUES: Persons with felony convictions, DUI convictions or other offenses may be denied entry into Canada.
Insurance
For your protection AAA recommends travel insurance. Pre-existing medical conditions may be waived with proper coverage if travel insurance is purchased within 14 days of initial deposit only. Other conditions may apply; ask your travel agent. AAA recommends Allianz.
Notice:
Please advise your travel agent at time of booking of any special requirements. Participants who are unable to care for themselves during the duration of the trip must have a responsible passenger traveling with them to provide for their care and assistance. In case of emergency, substitution may be made for escort. No monies will be refunded after final payment due to escort substitution. See Princess Cruises Alaska brochure for General Information
This tour requires average physical activity. You should be in good health, able to climb stairs, and walk reasonable distances, possibly over uneven ground and cobblestoned streets.
Disclaimer of Liability
With respect to the travel arrangements made in connection with this transaction, AAA Travel Agency works with a variety of disclosed principals and independent contractors, including, but not limited to, carriers, cruise lines, transportation companies, tour operators, wholesalers, service companies, hotels, and similar suppliers of travel-related services. AAA Travel agency is not responsible or liable for any acts, omissions, financial stability, delays, changes, use or secure storage of any of your information, personal or otherwise, supplied by you directly or through AAA Travel Agency, by any of the entities of the type listed above. Neither the AAA Travel Agent nor any of its representatives shall be or become liable or responsible for any loss, injury, damage to person, property, or otherwise in connection with nay accommodations, transportation, hotel, restaurant, baggage, tour, flight, or cruise services resulting directly or indirectly from acts of God, terrorism, social or labor unrest, mechanical or construction failures or difficulties, diseases, bacteria, pathogens, local laws, climatic or weather-related conditions, floods, storms, hurricanes, typhoons, droughts, high or low water levels, criminal acts, fire, breakdown in machinery, acts of governments, de jure or de facto, war, hostilities, civil disturbances, strikes, riots, thefts, epidemics, pandemics, medical quarantines, customs, entry or visa regulations, defaults, delays or cancellations of or changes in itinerary, routing or schedules, from any cause beyond the control of the AAA Travel Agency or from any loss or damage resulting from, missing, lacking, untimely, insufficient or improperly issued passports, visas or other required border-entry documents. Traveler(s) assume complete and full responsibility for check and verifying any and all passport, visa, vaccination, or other entry requirements of each destination, as well as any and all terms and conditions at such destinations, during the length of the proposed travel. By embarking upon his/her/their travel, each traveler voluntarily assumes all risks involved in such travel, whether expected or unexpected. Traveler's retention of tickets, reservations, or bookings after issuance shall constitute consent to the above, and an agreement on his/her/their part to convey the contents here to all his/her/their travel companions or group members. The above information is intended to assist you with your travel plans but does not necessarily represent complete and up-to-date travel information for your specific plans.