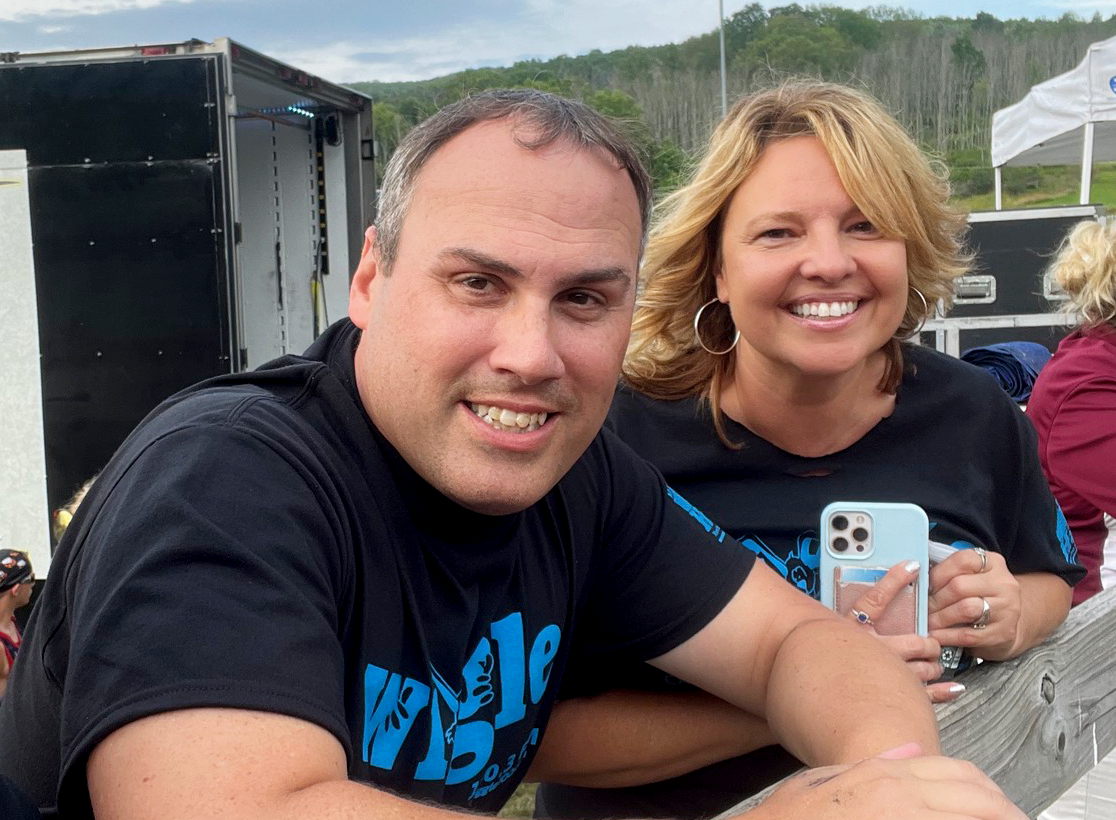 Shane Wilber
Shane has been a part of Wiggle Country his entire life. Shane grew up in Canton, PA and graduated from Canton High School in 2001. After high school, Shane attended college at Mansfield University where he obtained his Bachelor's degree in Mass Communications. In the Spring of 2002 Shane began his radio career with Wiggle 100 and it still continues today. Shane started as a weekend board operator before being offered the chance to host an afternoon radio show in the Fall of 2005. "The Drive Home" was Shane's home for 9 years until the Summer of 2014. That summer Shane was promoted to weekday mornings with his current co-host Kristie Dibble and the "Wiggle Wake Up" hit the air waves. When he's not in the studio more than likely Shane is out promoting Wiggle 100 at community events or at a local high school press box or gymnasium broadcasting area sports. Sports broadcasting has always been Shane's passion and he has enjoyed broadcasting area games and getting to know teams, athletes, and coaches over the years. Shane is a big fan of social media and uses it all the time to stay in touch with people and he encourages listeners to contact him about music, sports, or just say hello. Send Shane a message on his facebook page "Shane On Wiggle 100" or on twitter (@WiggleShane).
Currently Shane still resides in Canton, PA and during his off time away from radio Shane enjoys watching sports and spending time with family and friends. If you are attending a party or wedding reception you may run into Shane at those as well as he started DJ'ing in 2013. Shane looks forward to staying in Wiggle Country hosting the "Wiggle Wake Up" and broadcasting sports and making many more memories in the years to come.
Kristie Dibble
Kristie grew up in Troy. She graduated from Troy High School in 1990. After being away from home for several years, she moved back to the Troy area. She got married in 1998 to Bob Dibble and they have 2 children, Hannah and William. She was a licensed daycare provider for 10 years and was also certified for Medical Transcription. She worked for First Citizens Community Bank for 3 years managing the Gillett office. In 2011 she joined the Wiggle 100 team. You can hear her weekday mornings on the "Wiggle Wake up" with Shane Wilber. Kristie's personality is a good compliment to Shane in the mornings as she's the responsible parent while Shane is the free spirited bachelor. Kristie's a big fan of the country music era from the 1980's and early 1990's and enjoys her weekly "Flashback Friday" moment where she plays some of her older country. Kristie is also a Sales Account Executive, so when she is off the air she is out on the road selling advertising or partnered with Shane doing community events to promote Wiggle 100.
Kristie enjoys making people laugh and being silly. When she is not working you will most likely find her on the golf course or cheering on her kids during sporting events.  Kristie loves spending time with her husband and kids. Kristie is a big football fan and loves going to high school football games and cheering on the Trojans. She is also a Buffalo Bills fan. Kristie enjoys keeping in touch with people on social media. You can find her on facebook under Kristie Austin Dibble or on Twitter as WiggleKris. If you area business in the Troy, Canton, Mansfield or Dushore area and want to advertise on the radio, get in touch with Kristie.
Mon-Fri | 6a-10a